Living With… Cerebral Palsy (CP)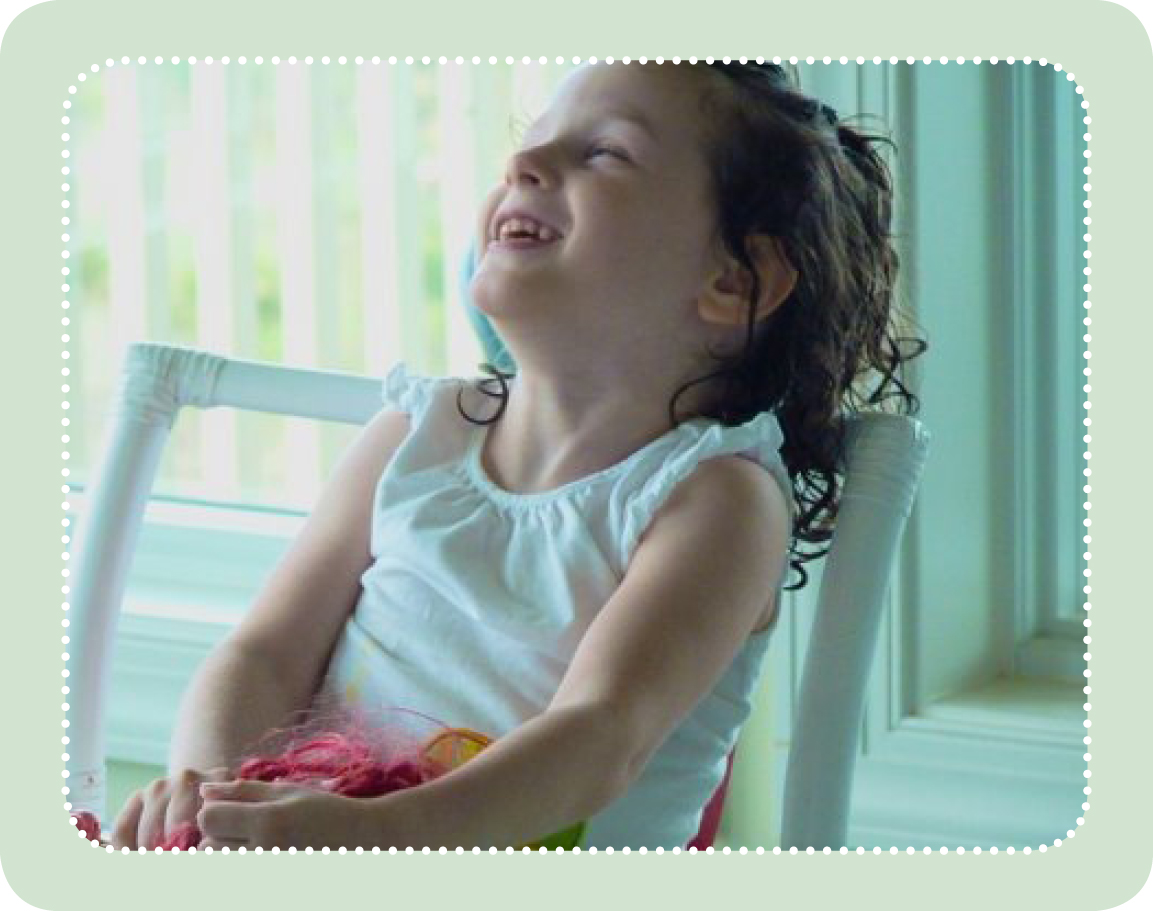 This is Maya and she is 5 years old. She was born at 33 weeks gestational age. Her Dad noticed an unusual rhythmic movement in her arm when she was just one and a half weeks old. It was most likely a grade 3-4 bleed that caused the seizure. The brain damage that also occurred from the bleed caused Maya to receive a diagnosis of Spastic Diplegia Cerebral Palsy (CP) at the age of one. She also has Epilepsy. Thankfully, medication keeps her seizures to a minimum.
Currently, Maya goes to two different schools. The first is the Meyer Center for Special Children. Moving her body is one of Maya's biggest challenges. This school focuses in on her therapeutic needs to help her learn to get her body to move the way she wants it to. She was able to crawl on her own for the first time about 9 months ago. Her Mom explains that Maya likes being with all of the kids in her classroom. She has been inspired by the children who are non-verbal, but are able to walk on their own. The second school that Maya attends is a conventional preschool. Here, she is challenged academically. An Aide attends school with Maya to help her with any physical challenges to complete her tasks. Maya's gets motivated to move around at this school since everyone can on their own. Her peers will take her arm and help her move around the classroom. And her Mom says that Maya likes "just being a kid with other kids."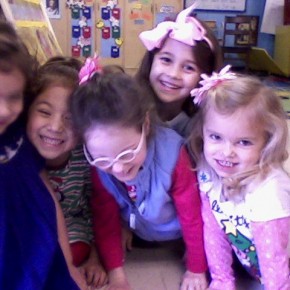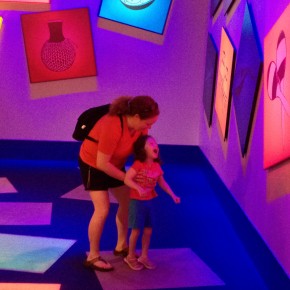 One of Maya's favorite activities is therapeutic horseback riding. She started this when she was just 3 years old. PATH International is a professional organization for therapeutic riding. It is a wonderful resource for clinicians as well as families.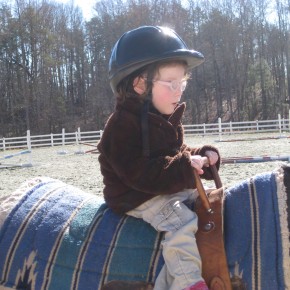 Maya utilizes several difference pieces of adaptive equipment throughout her day: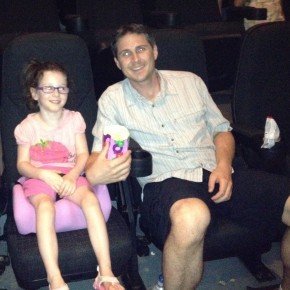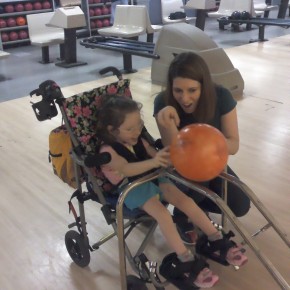 Michelle is Maya's Mom. After searching the internet for several years for answers to her questions, she realized that there was not a lot of good, organized information out there about CP. She decided to start a blog to be able to share the information that she has found and give a place for others to do the same. Her blog is CP Daily Living. Follow Maya & Michelle's journey on the blog, on twitter, and on facebook.
We asked Michelle to share her thoughts with us about Maya.
"Maya's Grandmother has said, "I think she's the happiest child I've ever met." She has a joy about her that is so contagious. Maya puts life into perspective. She enjoys it so much even though she understands her limitations. She has changed my life. Having Maya has helped her learn what's really important, changing her perspective on life. I have a deeper compassion for people in general with what they are dealing with. I don't get bitter about people's "little problems", everyone's world is different. I now understand that pain comes in many forms. And I am grateful for peaceful, happy days."