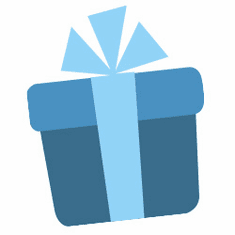 The following is the order cut-off order date for Special Tomato in order for you to hopefully receive your product before the holidays (Based on delivery date of December 22nd, 2021). Be sure to order your products in advance in order to have a chance to receive them in time!
Most Special Tomato products must be ordered by December 3, 2021. Specific product availability is listed below.
---
Please Note
: As you all are most likely aware, the world is still dealing with the effects of the global pandemic we've all experienced. From supply chain issues, to work force shortages, and even unforeseen shipping delays, manufacturers are doing their best to produce and ship out product as quickly as they can. One goal of Special Tomato is to make a difference in children's lives. The holidays are a perfect time to do that so we are all working overtime to do our best but some of these issues are out of our control. Because of this, unfortunately, we will not be able to promise any delivery dates for this holiday season. However, we will do our best to keep you informed as we get new information. Thank you for your patience as we work to deliver your products as soon as possible!
---
Specific Product Order Dates to Note:
Hi-Low (small and large): Holiday shipping is not available.
If you you have specific product questions, contact customer service at 1-866-529-8407 during the hours of 8:30-5:00 EST M-F. You may also email us. Thank you for shopping with us during the 2021 Holiday Season! We look forward to serving you in 2022!